The Tow Pilot Years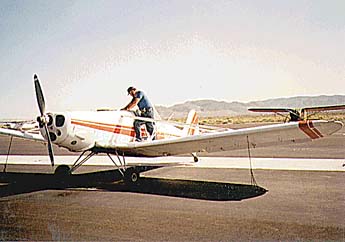 For three years I was chief tow pilot at a local glider operation.
Here I inspect my favorite tow plane, a Piper "Pawnee" PA25-235.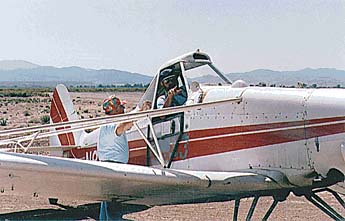 "...through the office, last door at the end of the hall."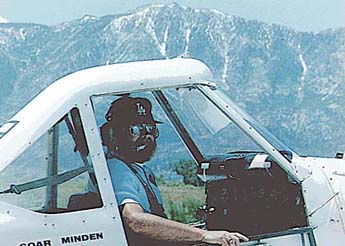 End of a long summer day after eight hours of flight time
and 35-40 glider tows. Note the lousy scenery.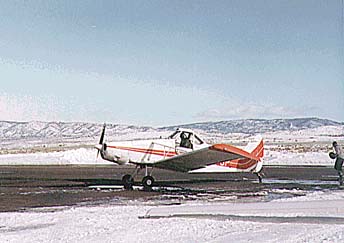 ...and it kept going right on through the winter.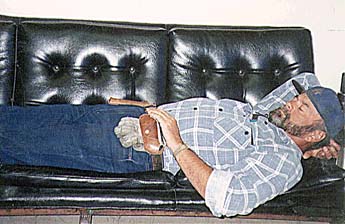 Final end-of-day debriefing.

Copyright © 1997, 1998 Dick Flanagan K7VC. All rights reserved. Updated January 6, 1998